Okay, so I decided to put a little tutorial together on how I do my work. Just a quick one, something nice and simple. I notice a lot of people have trouble separating the line art of their work for colouring. There are a number of ways to this, this is the way I do it (I use Photoshop CS2).
First, once your image is inked and the pencil lines have been erased, start scanning, make sure its set to black and white and choose your dpi setting (I normally go for 600dpi). Once it's scanned go to Image>Mode and choose Grayscale, set to a ratio of one, then again go to Image>Mode and set to RGB.
Once you've done this, go to the Layers window and click the Channels tab. While holding down Ctrl (or whatever Mac users use) and click the RGB thumbnail.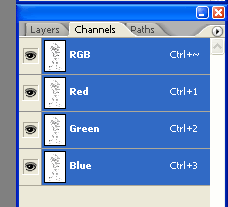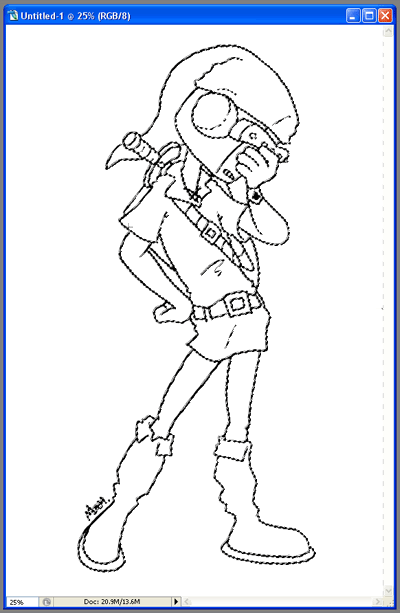 This will select everything but the line art, once you've done that hold Ctrl+Shift+I (or again, whatever Mac users use, alternately you can just go to Select>Inverse) to invert the selection. Next, create a new layer and choose the colour you want the line art to be, hold Alt+Backspace to fill it. You should then have a separate layer with just the line art (hopefully). Then just create a new layer underneath for the colour.
This is by no means a definitive way of working, there are a number of ways of doing this (some are probably much easier!), this is just the way I do it. If you have any problems with it (I may not have explained it properly, or missed something out), just PM me.