Tomorrow is November 4th. So I ask that every Democrat, Republican, and Independant to go out there, and get it done. Tomorrow we could be very well at the point in America, that we can finally see something historic. Me personally...I'd say for McCain to keep fighting, and have hope....To Obama I'd say, make sure you get down, vote, and both candidates supporters to do the same.

Do this with respect, and love towards those you share the booth lines. We are all there to get to the same goal....and that goal is to put Real Democrasy into action.

Good luck ladies and gents...And I look forward to getting ripped out of Albion for a day to see who the next President will be!

VOTE...IT IS YOUR RIGHT, YOUR OBLIGATION TO EACH AND EVERY ONE OF YOUR COUNTRYMEN.

After I vote, I will give my Heroes update, it will have been now 4 episodes, so many things to get to. Good luck getting to the polls, butjust make sure your'e gonna go. November 4th will be here very soon. Good Luck America...I hope her people are wise, and she will have a great, profound leader for the next 4-8 years.

Good Luck to every ready, willing, and able bodies voters.

Republicans vote next Tuesday...;-) LOL.

Seriously, EVERYBODY NEEDS TO VOTE.

****Disclaimer : I just took my ambien...so good night.
---
About Ocified-Xboxer
one of us since 10:54 PM on 11.11.2007
As described in the Urban Dictionary...
1.
ocified
-Being completed wasted to the point you dont know what to do with yourself.
Man if i hit that shit again ill be ocified
2.
XBOXer
-A Person (Usually Male) who plays the XBOX as a Hobby or in a more pathetic case an important part of their daily lifestyle.
Also usually a question you ask a fellow nerd.
"Hey! Are you a XBOXer?"
Ocified-Xboxer
People pick on me because I have a Cabbage for head....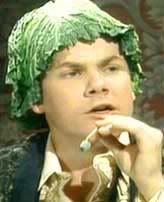 .
Currently Playing:
360-
Grand Theft Auto V
And not much else on my big black box...
PS3-
Diablo 3
Fifa 13
A ton of shit on the XBLA/PSN...
PS Vita -
Dragons Crown (thanks K0wb0y)
ToM Blitz (for over a year straight, not missing a week!)
A literal fuck-ton of digital DL
My Vita gets more love than my PS3 or 360
PSN - OCIFIED
XBL - BIGROC