That's right. I said it. And I stand by that comment 100%!!
But wait, isn't Target just one of those giant chain stores that tries to compete with the likes of Wal-Mart, K-Mart and Meijer?!!? Yes, yes it is but one thing you may not know (although I know a lot of you do) is that Target is notorious for marking down games (new-ish mind you) to prices even lower than you could find used! USED GODDAMNIT! (Swearing for emphasis).
Now in the past couple of weeks we have seen some pretty sweet deals pass through the halls of the D-Toid Community, greats such as
Scene It!
for $14.99, GTAIV Collectors Edition for 44.99, 20 Gig Xbox 360 Hard Drive for $25.00 and Lost Odyssey for $14.99.
Now if you're lucky like me then you have 4-5 Target stores within a 20 mile radius to choose from if not then I highly recommend that you visit the one or two you may have on a weekly basis.
Below I have posted some pics of the sweet deals that I have found at the Target stores near me for this year:
First off the $4.98 club; each game in the next two pictures was marked down to a STEAL of a DEAL $4.98 (that's FOUR FUCKING DOLLARS and NINETY-EIGHT CENTS).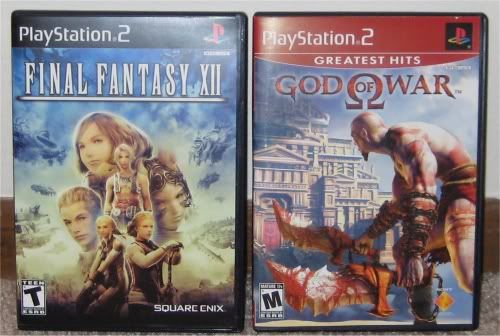 Granted these two are older but for $4.98 you can't complain and even if you did you'd still be getting a helluva deal.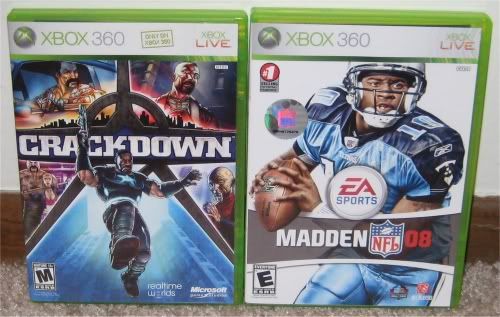 Two more for the $4.98 club, both well worth the scratch I put out.
These three are from the notorious $9.98 club (although I truly believe that if they sat there long enough they would all end up in that sweet, sweet club known as $4.98)
Now obviously games and prices will vary from store to store, city to city and state to state
but as
Mr. Wilson
and
Conrad Zimmerman
know, you would be silly not to make a trip to your local Target to see what kind of sweet deals you can find for yourself.