LONG BLOG
I wanted to write a really long recap of my time at PAX and how awesome it was but if I put it into words, this would be a 20-30 minute read. Luckily I have this one video of MadNinja that expresses how I feel through interpretive dance....

[video]102775:319[/video]

Also, fuck that fake line! >:[

I had an awesome time meeting every one of you and seeing a lot of you guys again. I still find it amazing how a bunch of people on the internet can get together and hang out like a family because that's totally what it feels like when we do. No other website or community I know of had the presence we did. So again, thanks Niero for making this all happen. Hopefully I'll meet more of you next time (wherever that may be) and get a chance to hang out with some of you more. I love all you guys!
---
About GuitarAtomik
one of us since 9:45 PM on 01.16.2007
XBL: GuitarAtomik
PSN: GuitarAtomik
WiiFC: 522-4350-2969-6417
Smash Bros FC: 1934-0349-2206
My Art:
GuitarAtomik.DeviantArt.com
My Music:
I KILL PXLS
DEMO ALBUM IS OUT
Download it Now 4 Free!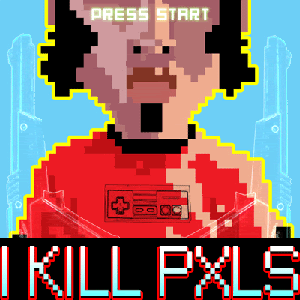 More free music at the offical site
www.IKILLPXLS.com