Well I finally made the move to Chicago, despite two broken down U-Haul trucks, two hotel visits and a broken 25" flat screen monitor. All in all I say it was probably the WORST move I have ever had in my life.
But I digress…….
I figured it was time to post the obligatory "Look at my gaming setup" post. Now I know it won't be the most impressive out there but it is what it is and I like it. I'm not big on clutter and I like for everything to have its own place.
So without further adieu, I give you…MY NEW GAMING SETUP!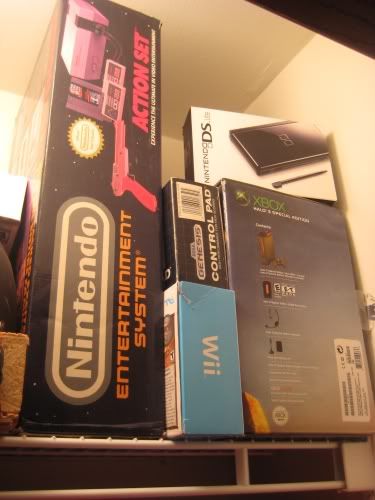 My NES (Still in original box) Sega Genesis control pad, Wii Zapper, Xbox 360 Halo Edition and Black DS.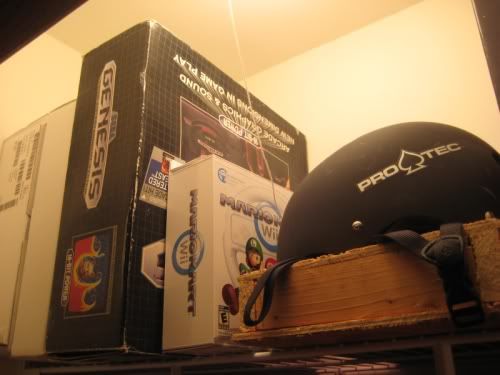 On the other side of the closet we have a Sega Genesis, still in box, Mario Kart Wii wheel and my helmet for Skating, (Skateboarding not roller skating, although I do have fond memories of being 10 years old and being dragged out on to the skating rink for a "slow skate") and yes I am 34 years old and yes I still skate.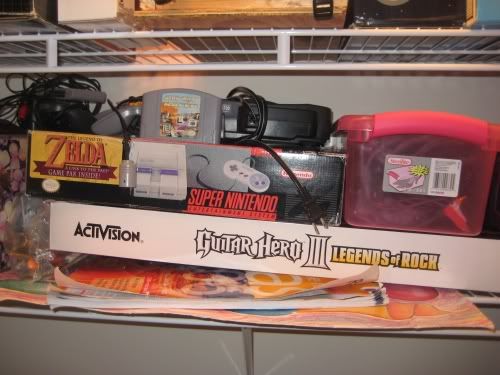 The last of the closet shots. My SNES in box, N64 (unfortunately unboxed) and my Guitar Hero III box with unused stickers. Stupid stickers.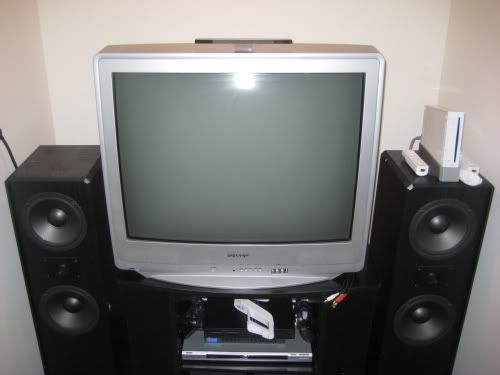 My Leet NON-HD set up with glowing Wii (glowing because I am too lazy to turn it on and check my messages)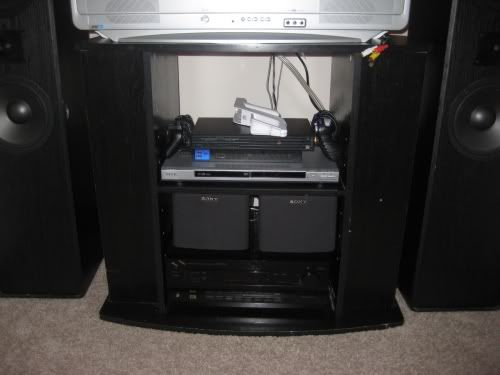 The other half of my leet NON-HD set up complete with Playstation 2 (God of War 2 is inside)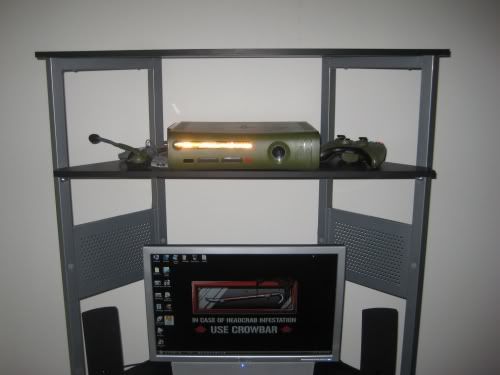 My 360 sitting pretty atop my new computer desk.
A long view of my computer desk. Notice the HeadCrab Infestation wallpaper for all you HL fans out there. Also off to the side you will see my Guitar Hero and Rock Band guitars. The drums haven't been set up yet.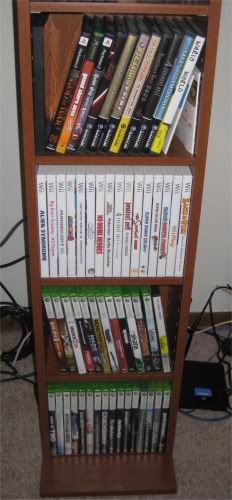 Game tower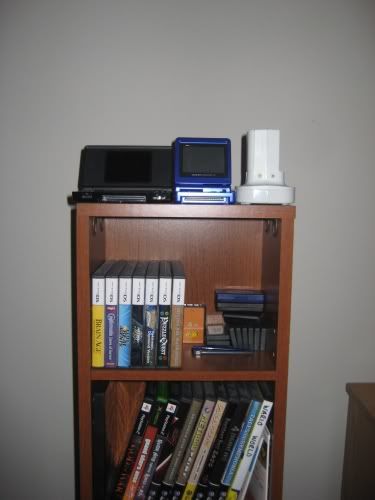 Game tower complete with DS, Game Boy Advance and 360 battery recharge station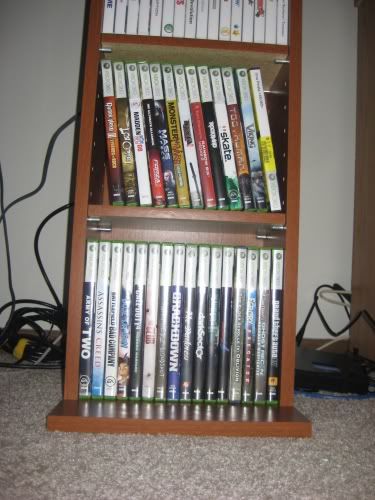 And finally a close-up of the lower half of my game tower. Yes that is Too Human you see and yes I rather enjoy it.
So there you have it. Like I said above, not the most impressive but it does its job and it does it well.
Not pictured; Rock Band Drums. Two boxes of Sega Genesis games (all in original boxes). A box of NES and SNES games. Playstation 1 with games.