You know I remember not too long ago how much I loved Sega. Back on the XBOX I was absolutely in love with Otogi 1 and Otogi 2.
Granted they were From Software games, but Sega published them and I loved them for it.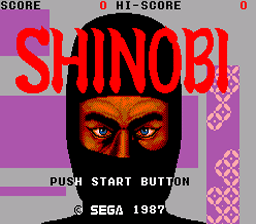 Shinobi back in the days even on the old Master system was one of my favorite games. Sega just had this ability to make incredibly fun and addicting games. When they produced hardware I iommediately fell in love with their systems. My genesis was played literally almost all day long.
Shit even remember when they made the F-Zero game for the gamecube? That game was god damn amazing.
And don't even get me started on my old Dreamcast, god I loved that system. I loved the Sonic Adventure games, flaws and all. Shenmue was incredible, even to this day I still think its incredible.
I suppose my main question is, what the hell ever happened? Sonic Team went from being like world reknown for being a great dev team, to being a team correlated to shit. Their system failed, I know. But I mean if people with a passion are at Sega, why can't they make decent games?
And give me another Phantasy Star on the 360, NOT A PORT OF A PS2 GAME.
Side note: My wants from Sega on the 360 or PS3 (Either works)
Shemue
Phantasy Star
Shinobi (MAKE IT GOOD DAMNIT)
Otogi (MMMMM)
Yakuza (Please on 360 :D)
Jet Set Radio
Astro Boy (HD 2D Side Scroller on the XBLA or PSN, PLEASE TREASURE)
Panzer Dragoon
P.S. I know its not Sega, but please for the love of god make a sequel to Phantom Dust on the 360. PLEASE