Somebody -
MAKE A REALLY REALLY GOOD GAME SET IN PRISON
The various gangs, guards, restricted areas...social interaction, forming alliances, dodgy deals....Wiimote shanking, contraband, digging tunnels...slipping away after lights out and sneaking back to your cell before count...and finalizing your escape...it's all perfect fodder for stealthy sandboxy type funishment.
Over the years a few games have had prison-esque elements to them(Prisoner of War springs to mind), but they were mostly crappy. And it was a long time ago. Hardware limitations made them about as fun as
finding a lump on your ball
. So somebody. Make this hardcore prison game. All I ask is 200% percent of the gross and all the hookers I can stab.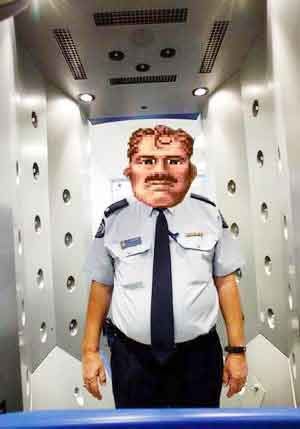 Final thought - an MMO set in prison? Is it
feasible
?