I have a pretty decent rig, but i want to fit in with all the other cool kids who posted their rigs already.
Intel Core 2 Duo e6300
Gigabyte 965P-Ds3 Rev 3.3
2 gb OCZ Platinum ram (pc6400)
EVGA 8800 GT SSC
500gb seagate barracuda, 250gb maxtor, 160 gb random WD, +500gb generic external hdd.
5.1 Surround sound, Plus the windows remote thingy so i dont even have to stand up while watching movies etc.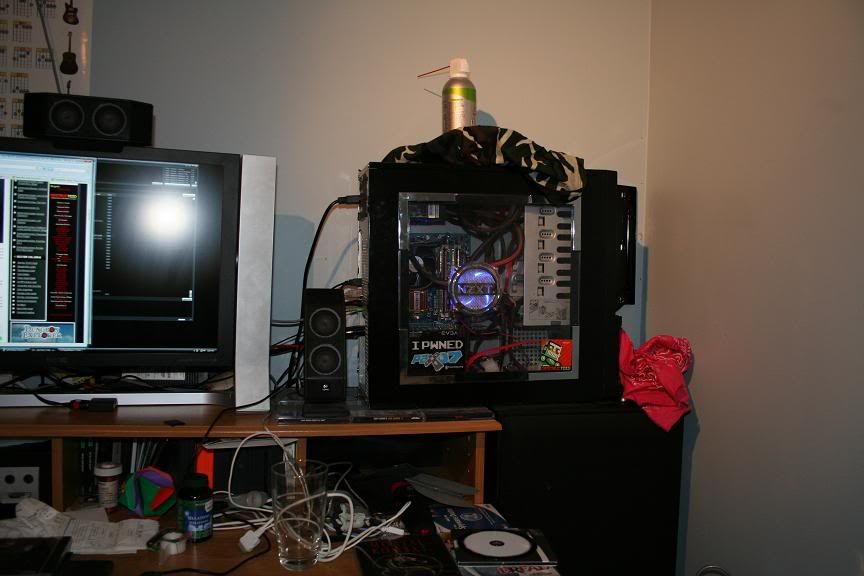 Theres the big black box with blue LED's... just like everyone else has.
Note the dtoid and PAX stickers.
24" Benq, runs 1920x1200... has hdmi/component/composite/s-video/dvi/vga inputs.
Theres my 360, Dreamcast (which always has ikaruga in it) and my gamecube. My ps2 sits in my living room because it has a tendency to be attached to DDR mats, and theres no space in my tiny room for flailing about.