I'm sure many, if not all of you have heard of an old Atari 2600 game by the name of Custer's Revenge. If you don't know what Custer's Revenge is, you are missing out. It is a game in which you are a very pixellated 2-d little pink man, with a massive erection, General Custer. Your objective is to guide custer across the screen, while avoiding arrows shot by indians, so he can rape indian women.
This game was extremely controversial. In other words, it pissed off all kinds of femenist bitches, and some groups working for Native American rights, who I actually sympthize with.
Although, I do feel for the indians, I think this game should make a comeback. It could be just the game the Wii needs to rocket to the top of sales. Yes, that's right, I think Custer's Revenge should come back as a Wii exclusive game.
Think about it. It would be perfect. It could combine all elements of gaming, utilize the wiimote in every way possible, and provide some extra entertainmant for a few of our more lonely gamers. You would still do basicaly the same thing, as in the old version, run across the screen towards the large-chested indian woman, who could even be made extra hot with the graphics of today, by holding the wiimote and nunchuck controller in your hands, and moving your arms in a jogging motion, but this time, if an arrow comes at you, move your hand with the wiimote in a swiping motion, and deflect it, yes, Custer CAN deflect arrows with his bare hands (or his oversized dick). An indian rushing out to try and untie his hot daughter? Point the wiimote at him and shoot his ass! Then, once you make it to the captive indian woman, hold the wiimot down in front of your crotch, and start doing pelvic thrusts. If she tries to stop you, or get away, make another swiping motion with the wiimote to slap that bitch until she stays still.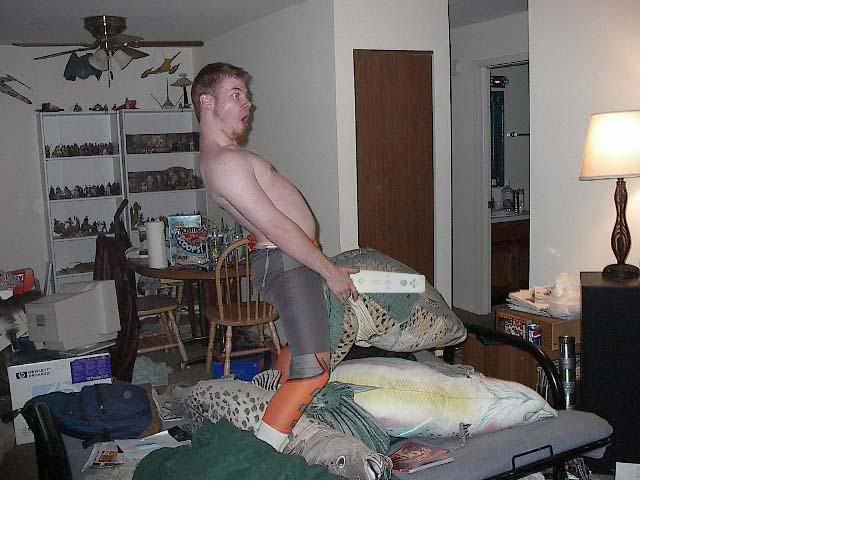 Still controvesial? Yes. Still pornographic? Yes. Most fun Wii game out there? If you can handle shooting indians, and raping their women, YES.