Oh dear, where do I start. As an avid gamer for as long as I can remember, I've always heard the schoolboy rivalries of which console is better than the other. On the playground this is acceptable; as a child you're extremely susceptible to being caught up in a brand as you're influenced easily, and you've probably begged and pleaded with your parents to acquire such a console. You expect kids to pettily squabble over such minute matters. However what I can't understand is why on earth adults act the same way in regard to video games?
It seems bizarre to me that people will argue to their last breath that their console is superior, and how someone having a view that crosses theirs is punishable by verbal beating. Why should it matter what console you buy? All consoles will always have their pluses and minuses in terms of features and content, any balanced individual with any insight in the gaming world will know this.
Formerly, the rivalry was between Nintendo and Sega, the battle of the mascots. This made more sense at the time (if arguing over something that's meant to be an enjoyable passtime makes any sense at all) to actually stick up for one over the other, as the game libraries of their consoles differed greatly right up until the 32Bit era. You would buy the console with the best games that you'd enjoy, it was quite that simple. Of course, you'd explain why you'd bought this console to your friends in defence of your purchase, but if they were on the rival system they'd have to understand - they play different games.The whole rivalry was started by the companies own marketing campaigns, so people obviously tended to get caught up in it all.
In the prior generation, things changed. Multiplatform games became more common, thus the system libraries became more and more similar. Now, the reason to pay for the other system was rather exclusives, power or the expanded library in the case of the PS2. This is where in my opinion, console fanboying got a bit messy. The Nintendo lovers praised and praised and praised the 1st party releases and Nintendo's ability to make games of a higher quality than any other developers. Xbox fanboys were all about the seemingly endless power of the console. Sony fanboys didn't care so much - they had a freaking massive library. Each console had it's own successes that made each console good in it's own right. Just try explaining that to a fanboy.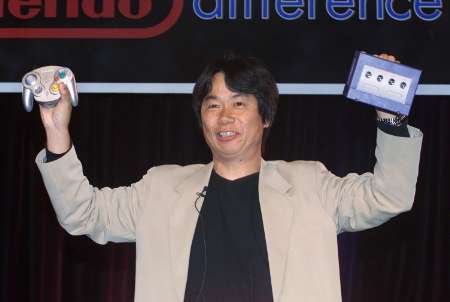 This generation, I think things got plain stupid. Both PS3 and Xbox gamers wrote the Wii off as a child's toy due to it's peripherals and weak processing power. The PS3 gamers scalded the 360 as a money grabbing box of inferior power. The 360 gamers retorted that the PS3 was an overpriced game console that couldn't even handle ports. The fact of the matter is that everyone was right, but horribly wrong at the same time. The Xbox and the PS3 may as well have the same libraries bar exclusives. They play them all almost as good as each other, with early ports favouring Xbox and the more modern the PS3, so it's pretty impossible to claim game libraries as a reason to why one console is better,
its preference.
The Wii on the other hand was different. It was weaker, and a whole load cheaper, something rival gamers forget. The motion control made the games for the system far different and completely incomparable to the experience on the other two consoles, so any kind of comparison is a waste of breath or taps on a keyboard. So yeah, it's preference.
Who could have guessed?
Brand loyalty is a stupid idea in any case. You give your money to whoever offers you the service you prefer, it's that simple. Why rage on others and defend yours to the death even when it's flaws are as blatant as it's strengths?