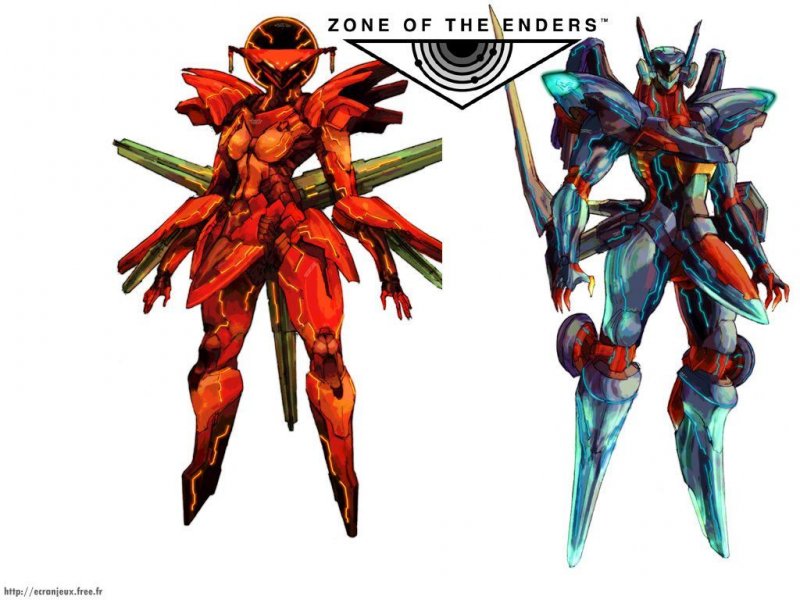 Hi there guys. The last time I posted a C-Blog was in 2009, so about five years ago. I've been a lurker on DToid for a long time and never really engaged with the community, but I have always felt like an undercover member, purely through the length of time I have spent with Destructoid.
I have also recently started commenting on news stories, because I have things to say. As with all comments sections they are predominantly split between mind numbing stupidity, ignorance, or genuinely reasonable opinions. That being said I have still enjoyed commenting because A) I like to amuse myself by posting things I find funny B) I like it when the community like the things I say.
This whole gamergate shit though. The shit show that's currently going on regarding video games, I want to actually take the time to write something about it. I am 22 years old so have known for a while now that the best way to deal with the internet is to laugh/cry at the stupidity from a distance followed by quickly casting it out from my mind. However this stuff is cutting deep now, it warrants a response from everybody that cares about video game culture and the people within it. Therefore I want to share my 2 cents.
I think the reason why the gaming community is currently so volatile at the moment is because two very different world have collided very quickly, with no real warning.
If you cast your mind back to the gaming community circa..... 2007/08, what did most "gamers" argue about in comment sections and on youtube? Consoles mainly. The ridiculous "console wars" that involved picking a side and then throwing as much shit as you could at the other. People said ridiculous things, death threats were made all over the place. Xbox owners were Xbots. Playstation was the "Gaystation." The Wii was for "casuals." Playstation 3 had no games. Xbox 360 had the red ring of death. Killzone 2 will be a Gaylo killer. Killzone 2 got an 8 out of 10. There was a great deal of anger about extremely petty and childish things. Except nobody really did anything about the actions of the community because the anger and abuse was being contained in a sort of equilibrium of bad vibes. Nobody did anything because the parts of the gaming community that were vocally aggressive were basically white male angry raving rabbids who fought themselves. Violent Lemmings that would happily throw themselves off a precipice of reasonable behaviour.
So what would happen then, if this precession of mindless infighting orcs and goblins, came in to contact with a world and a concept that has enjoyed over a century of existence and continuing academic analysis? Yes lets see what happens when a volatile community that was previously only ever preoccupied with "Killzone got an 8 out of 10" comes in to contact with Feminism.
Fucking chaos is what has happened. The gaming culture is the very last culture that could have handled discussing a topic with a cool head and an academic approach. How could it have? The only way the culture previously knew how to "debate" involved lashing out and using any curse, slur, insult, threat they could.
I can't take gamer gate seriously. I can't take anybody that is passionate about this cause seriously because I have never taken the community seriously before, and they have never taken themselves seriously either. It's just video games. The level of anger is not proportional to the subject matter. You'd think with these death threats and the level of abuse we were discussing something more important than videogames. There's the claim that it's because of "Corruption In Games Journalism." Even if there was corruption in Games Journalism, I find it hard to care about it, it just doesn't register as something worth really giving a shit about. Probably because I don't think the community how it is really deserves a dedicated press with integrity. It's like the monkeys at the start of "2001 A Space Odyssey" complaining that they don't have a Supreme Court Justice System. I just don't see how it matters when my previous context of the gaming community involves two usernames throwing a tantrum at the other in the comments section of a blog.
The irony is, that the "Social Justice Warriors" want to create a new gaming sphere that is generally more mature and inclusive so that if there was corruption in games journalism, it WOULD matter.
Anger is something that has been prevalent in the gaming community long before "Gamergate." So if you add that pre-existing venom to paranoia and fear, which new ideas such as "feminism" usually instigate in a previously ignorant community, you get a cocktail of chaos which we are currently seeing before our eyes. Feminism as a concept is only new in regards to this community though. It's not an unreasonable request. It's not unreasonable to want to feel included and safe within an art form you enjoy. Art only stands to benefit from new ideas and diversity, actively railing against these ideas is cutting your nose to spite your face.
I have been playing games since I was five years old when I got a PS1. I don't consider myself a "gamer," I just love artforms. I love music, films and books as well as games. It has always irked me that games have come with a caveat of shame. A negative connotation that always had to be explained or excused. These negative connotations are not undeserved either. How can we be proud of playing games if the majority of them portray women in such a comically dreadful way? It's embarrasing, and this gamergate debacle is reaching a very real fever pitch. It could go either way. It could set game culture back a decade through chasing out diversity or it could bring in a wave of truly unseen, original and unique game ideas. Maybe we'd even get the mythical "Citizen Kane of Videogames" out of it.
Personally though, as horrible as these death threats are, as awful as people are being, there is a silver lining behind it all. It feels like the last final screeches of a dying animal, backed in to a corner and lashing out trying to draw blood. The orcs and goblins throwing shit at each other are being dragged in to the spotlight and they are destroying themselves in front of us.
The bottom line is that inclusivity and diversity is not morally wrong, and perpetuing fear and causing emotional harm to undeserving people is. Gaming Culture is being dragged by the scruff of its neck from a bunch of knuckledragging neanderthals and in to the 21st Century. The culture shock was always bound to cause problems, but in the end I feel our community will be heading in the right direction when the violence eventually ends. The scary thing now is just how many casualties there will need to be before this ridiculous argument ends.