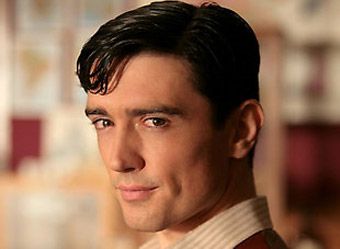 During a recent interview with the BBC Asian Network, actor Adam Croasdell (pictured above) revealed that he had taken up the mantle of James Bond with the following quote;
"Oddly enough I have just played James Bond in the new James Bond video game - how weird is that? I don't know what the future holds, but I'm always into varying up what comes my way, trying new things."
The hiring of an "official" game-centric Bond pretty much confirms the oft-speculated rumor that Activision wants to make James Bond games a yearly event. On one hand, yes, it's greedy Activision being all greedy Activision a'la the Guitar Hero and Call of Duty brands. On the other hand, the James Bond character has over twenty films under its multiple belts. There was a time when the Bond
films
were near-yearly events. If any character has managed to avoid the 'overstayed his welcome' stigma, it's definitely dear 007.
Now, that being said, we're still talking about a known unknown, here. Bond games have either worked, or haven't. Period. They either rock, like Goldeneye, or suck, like Goldeneye: Rogue Agent. By hiring a new face for Bond, Acitivision has effectively freed themselves from having to adhere to any film plots, and have the opportunity to create a story filled with characters that works ideally
for
a game instead of arbitrarily building a game around a film's plot (hello, Quantom of Solace).
Activision, I know you're busy. You've got a lot on your plate with your Calls of Duties and whatnot. Let me help you out here.
Here's six ways to make the next Bond game not suck:
1. LET'S GET A LITTLE WILD AND CRAZY
Casino Royal was a fantastic reboot for the Bond franchise, but it's important to remember that it's not necessarily reflective of what Bond has been for the many years that the character has been around. Even going back to the original books and short stories as source material, Bond is light, pulpy fun. Don't get me wrong, Ian Flemming's original works do have their share of bloodshed and darkness (quite a bit, actually), but the Bond stories were written as and escape for the reader. There's a breezy nature to the original text that hasn't been present in the films for a long time. Being a video game gives the new Bond story a wide canvas to work from. You shouldn't be afraid to dip your pen in as many wells as possible to draw from. Have the hard-edged toughness of Casino Royal, yes, but don't be afraid to tap into the sheer sense of adventure present in From Russia With Love or the rampant goofiness of Moonraker. A sensible writer can draw from the many faces and worlds of Bond to create a greatest-hits of what has made the character so endurable. Yup, that includes Grace Jones.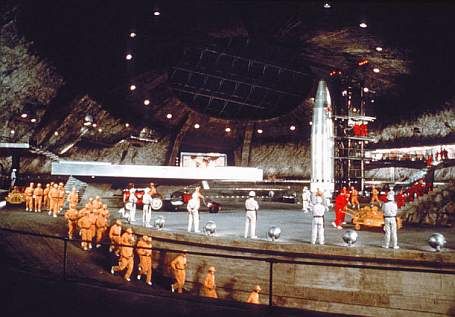 2.THE SIGHTS YOU'LL SEE
As mentioned above, part of the allure of James Bond is pure escapism. As a result, many of the best stories of films find Bond in lush environments of wonder that we could only hope to visit some day before dying. He's a world traveler, and travel he does. James Bond is not a character made for gray corridors, or little office buildings. He's meant to run around white tropical beaches, atop active volcanoes, and of course, throughout the occasional secret SPECTRE base. The stylized world of Bond is as much an element of the character as the drinking, womanizing, or one-liners. All I'm saying is, don't put James Bond in a sewer level, deal?
3. CARS, GUNS, GADGETS
Three things Bond needs on every good mission: 1. A kick-ass car that none of us could ever afford, 2. the Walther PPK/7 with optional silencer attachment, 3. some sort of exploding piece of clothing. James Bond does not exist in
our
reality, he exists in a
hyper
-reality. It's a reality where cufflinks shoot knock-out gas, and a wristwatch can burn through steel doors. Some may see these fantastic elements as 'quaint' or 'out of time', but really, they're perfect for a
video game
. Again, don't dismiss the gadgets based on the success of Casino Royale. We're talking about James Bond, here. You could easily drop a cell-phone bomb into a gritty, real-world flavored espionage story and have it make just as much sense as a hidden defibulator in the glove compartment of a car (how convienient!).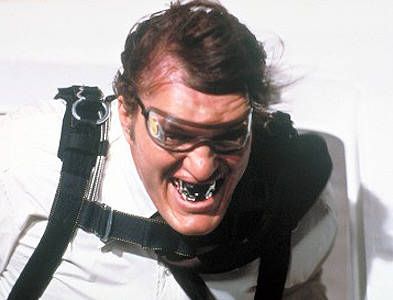 4. MOTHAFUCKIN' JAWS
Listen up, Activision, because this is very important; you aren't bound by continuity. James Bond films are partially defined by their villains, and unfortunately, most of the most notable villains are dead in the film universe. That doesn't mean you have to subscribe to the same mantra. Separate the game universe from the film universe. Create new villains, new places, new situations, yes, but let's not forget about what made the films so great to begin with. We should be able to duel with Scaramanga, go toe-to-toe with Baron Samedi in a Haitian graveyard, and yes, tangle with Jaws. And of course, sitting at the top of all of it, should be the faceless Blofeld and his damn white cat.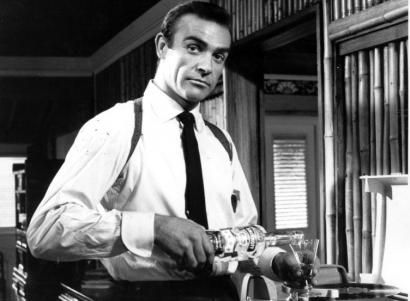 5. JAMES BOND WOULD NAIL YOUR GIRLFRIEND, AND HIT YOU OVER THE HEAD WITH A CHAIR AS A BONUS ROUND. YOU'LL THANK HIM FOR IT, AND HE WILL STILL FINISH THE MISSION.
Fact: James Bond is kind of a dick. Sure, he's great with a gun and knows a fair amount of Judo, but most of the time, he's successful either out of blind luck, or due to expert manipulation. In Goldfinger, he beds a woman twice in a row despite her wanting to go out for a night on the town, knowing full well that she is in league with the enemy and intends to set up an ambush on Bond. So, after treating her to a two rounds of Bond loving, he walks her out her front door... and into the arms of two awaiting police officers. Let me repeat; James Bond made her double-down to buy time for him to send her to jail. That's either total class, or the most jerk-ass move in film history. I'm not saying that the game should feature that kind of situation,
per se
, but it's important to remember that Bond solves a lot of problems with his brain and with his mouth. I'd love to see some sort of Mass Effect-style conversation system in the game where, with the proper steps, you can diffuse hostile situations, or cut through missions without firing a single bullet. Why break into a government building when you can woo the secretary and lift the key to the front door off of her dresser the next morning?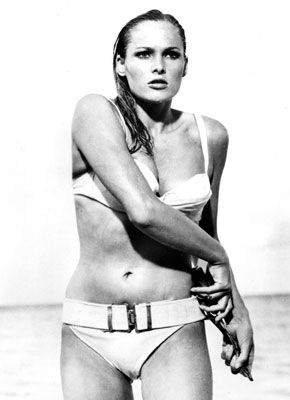 6. GIRLS, GIRLS, GIRLS
Well,
a durr
.
Now, in conclusion...