It takes a brave man to admit to some mistakes in his life.
Like the time I bought
Driv3r
and convinced myself that it wasnít
that
bad. Letís face it, if youíve ever played that game on its release day and not read what people said on GameFAQs (then made those opinions your own), you probably tried hard to forget the horror on display using sheer denial. You probably sat there thinking, Ďhey, itís no
GTA3
but itís fun. Iím having fun. I paid £30 to have fun!í
Then my other half turned to me and spoke the truth.
ĎSteve, this game is shit.í
Yes, yes it was.
Thatís when itís time to admit the mistake, but honestly, no man will do that until they let enough time pass and call in the hindsight card. Sometimes however, there are just some mistakes that you canít admit to. Not because youíre living in denial, but because you see something worthy to champion. Itís hard to explain, but even though I made a mistake in buying it at full price, limited edition et al, I actually like
Alone in the Dark 5
.
If I was in some kind of Gamers Anonymous, Iíd probably have a rousing round of applause right about now. Instead all I can hear is the clattering of keys and my other half reminiscing of the time when she was right about
Driv3r
as I type this. How sad.
Alone in the Dark 5
was vilified on release. Eden Games deserved having all that hate thrown at them; it was a broken game made by their hands after all. Was it entirely their fault though? I donít think so. I think the problem lay with Atari and their sudden change of heart with the gameís development; they cut the schedule and rushed the release for their financial records. Apparently, thereís a lot missing from the original premise; radio stations giving you updates, rescuing survivors and taking them to sanctuary, more interaction with the mobile phone, etc. So,
Dead Rising
set in Central Park then. Everywhere you turn in the environment, you feel there was something more going on at one point and itís always just beyond reach.
I should have seen it coming when the Senior Producer, Nour Polloni, was really pushing the buzzword cart out like she was freeing horses from a burning stable. Iím pretty sure one video on Gametrailers has her repeatedly shouting ĎLOOK! FIRE!í because she had nothing else to show anymore. Eden Games tried their best to salvage their reputation with the Ďfixedí PS3 version,
AITD: Inferno
, but the damage was done. Not that I should really defend Eden Games anyway for some poor design choices, but at least they tried to rectify some technical mistakes.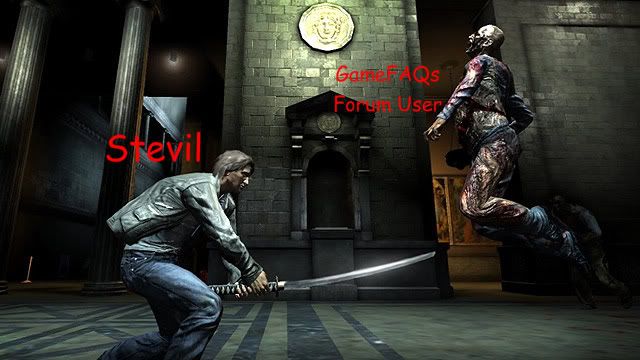 Most of the hate had nothing to do with the game itself, like
Kane & Lynch: Dead Men
, it suffered the snowball effect of the Gamespot forums. Seriously, have you ever read about a game that gets a 6/10 score and then all of a sudden
everyone
on the internet has apparently played it and agree that it is Ďthe worst thing ever released in the world...
ever
í? It seems daft, but it goes to show how shockingly influential forum users are these days. Itís barely a step up from Ďpaid offí journalists though. I mean,
Kane & Lynch
is still considered a flop despite the one million sales it achieved; all because a few people on that GameFAQs started that rumour.
This fifth instalment of the famous survival horror franchise suffered its own night terrors too. Iíll level with you,
AITD5
is not a great game,
but
it had so many ideas and experiments on offer, I wonít be surprised if some developers start cannibalising the good parts and using it in their games soon. All in all, it was an amazing tech demo that I paid full price for. It seems stupid to say it, but I enjoyed the all the little cogs in a broken machine.
So why do I like it?
Okay, letís start with the combination of items. Itís a survival horror tradition to combine whatever is at hand, but only with linear selection.
AITD5
pushed that mechanic further and you could create the same weapons with different variables. You could make a Molotov cocktail with a bandage, a bottle of booze and a lighter or you could make it with just a bottle and fire at it with flammable bullets to get the same effect. If you didnít have alcohol at hand, you could siphon some petrol from abandoned cars. You could combine an aerosol can with a lighter and youíd have a short range flamethrower, but maybe you wanted a bigger range...say 'hello' to the gas canister!
This is the kind of deep immersive gaming that people scream for a regular basis. What
AITD5
failed to comprehend was that, despite all these combinations available, there wasnít much use for them. For all that innovation, itís a shame your objectives are to fundamentally burn objects. Itís amazing how much of the game you can get through by using a mini-flame thrower and a sticky bomb.
Every time I played the game however, I found myself constantly experimenting. The game really represented true survival horror in the way characters have to improvise with what they could scavenge. Edward Carnby doesnít have magic pockets, so youíre constantly making decisions about what you can make more efficient in your armoury. I know a lot of people had problems with this idea, but seriously, how different is it compared to every other survival horror game?
Dead Space
had the same real-time inventory system with the same quick button features.
As for the physics involved, there are some decent puzzles that use the engine to its full advantage. Early on, Edward is trapped in a crumbling apartment and has to rescue people. Any other game would have you looking for a key for the locked doors, but here you can just smash them open with a fire extinguisher, shoot the lock, or burn the door down. The fire effects on display here are amazing and Iím surprised nobody hasnít stolen it, but I guess the idea of fire slowly burning wood
like it should
is about as exciting as a stamp collecting bonus round in a fighting game.
Iím still confused about how the car physics in this game are truly appalling though. Thatís something canít defend when you see a car stop dead or flip over Blues Brothers-style when it hits a curb.
You know what else I liked and many didnít care for? It tried to be a sandbox horror game. Well, not quite fully sandbox (it was still linear to a point because of its episodic structure) but I canít think of any other survival horror has ever tried to make a sandbox environment (other than the time restrictive
Dead Rising
).
Alan Wake
was supposedly a sandbox world at first, but Remedy opted for a linear approach because it would be hard to maintain the tension. In
AITD5
, to an extent, the sandbox element works because you never feel safe around Central Park. Youíre always on the move and improvising your travel arrangements on the fly; once you leave the safety of the car, itís a constant game of cat and mouse. Itís a shame all the bad controls and bizarre decision to use a restrictive camera angle smothered the fun.
Honestly, the game over-reaches itself so many times that it becomes its own worst enemy. Itís like if Peter Molyneux invented a Professor Farnsworth contraption that turned him into a videogame. I mean, itís great that you have a button for just about everything and the freedom to do anything with the mundane, but thereís also too much of a good thing and when thereís little use for them, then itís not really fascinating.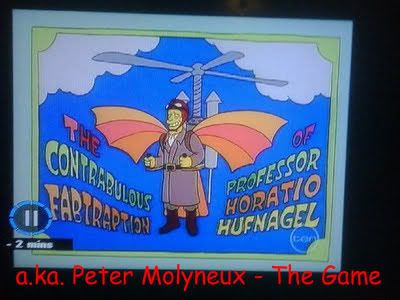 If you didnít have the patience for this game, then you probably missed out on some ideas ripe for the picking. Then again, you can easily tell me that Iím probably justifying a full-blown purchase on a broken, limited edition version of a videogame where the original series wasnít all that great in the first place (well, except the original
Alone in the Dark
). Either way, itís a mistake I donít regret because it showed the potential for the immersion of games, while showing gamers to be careful what they wish for.
And hey, itís nowhere near as bad as Uwe Bollís take on
AITD: The New Nightmare
...right?
RIGHT?
Riiiiiight!