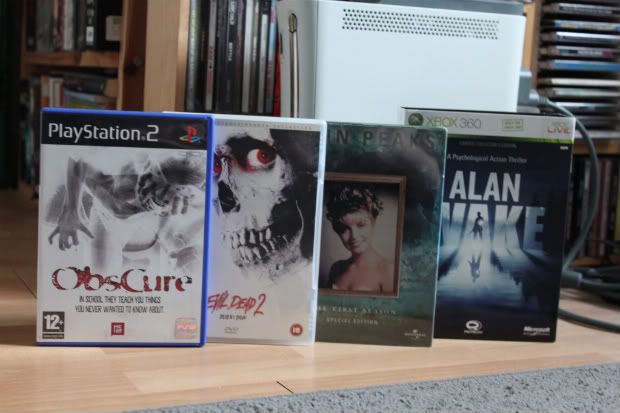 As videogames attempt to be taken more seriously through cinematic emulation, it seems like most critics forget that not everything put on celluloid is a masterpiece. Developers are also quicker to shun the influence of the straight to video market, in favour of impressing non-believers in the manner of an attention seeking child. Not that I have a problem with the videogames industry wanting to show off their maturity through emulation, but without leaving the training wheels on, we get naive efforts that are patted on the head and generally accepted as a 'milestone'.
I know some readers have the common misconception that I want videogames to perfectly replicate cinema rather than impress on their own merits. I don't really think that, I just want developers to understand what they're copying; taking a few notes before they attempt a full-blown thriller or a fictional war.
Personally, I find too many developers have ideas above their station; showing off with an elitist smirk and disdain for the cheaper productions. Some manage to pull it off without the attitude, like Remedy and Valve, while others disappear up their own, shall we say, self satisfaction.
But what of the smaller videogames that know exactly what they want to be?
Look at it this way, if
Alan Wake
is the successful recreation of intelligent mystery shows like
Twin Peaks
, then something like
ObsCure
is the heartfelt homage to the B-Movie.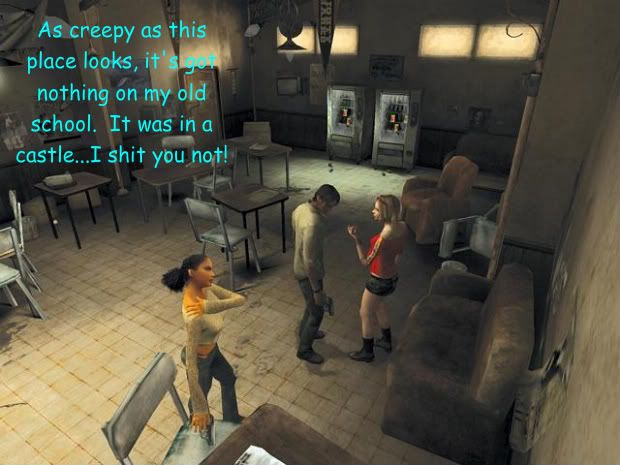 I picked up
ObsCure
in 2004, which was also around about the time
Silent Hill 4: The Room
was released. Being a massive fan of
Silent Hill
, I particularly loved
The Room
but there's the nagging belief that I enjoyed it more because of the franchise rather than its attempts at breaking the past clichés.
ObsCure
is commonly seen an average game that doesn't mess with the survival horror formula much. Though unlike
The Room
, it doesn't try to be something that's running away from expectations. The intention is to give you a game to pass the time, make some money and if you enjoy the ride, then it's a bonus. It's clear that the developers, Hydravision, sat down and watched
The Faculty
while thinking "hey, that would make a great game."
The plot of
ObsCure
could easily be written down on the back of a matchbox. Some high school students get locked in at their decrepit school and have to fight monsters using torches and an assortment of weapons. Some people get killed along the way; they discover the truth and destroy the main monster. The end, now go away.
While the idea of a single antagonist chasing them around the school would have served better, as with
Clock Tower
and
Friday The 13th
, it's perfectly formed to please those who have come for a quick rental in the story or the interaction. There's nothing here that demands the discussion of writing versus creation as in
Alan Wake
or the psychological effects of divorce in
Silent Hill: Shattered Memories
,
but
it does recapture the feel of a disposable night in and arguably is more successful than its influences due to its
interactive narrative assimilation
.
With cinematic horror genres like the 'slasher movie', it can be argued that we don't really connect with characters that we passively gaze upon. Many are written for the sole purpose of being killed and we all come to expect that 'the final girl' will survive. As discussed before, survival horror creates a bond between player and protagonist; their need to survive is essentially your goal - to be rewarded with the ending. In
ObsCure
's case, this transcends the stereotypes that you are required to control.
While the characterisations are typical of the genre, they all have individual survival skills; therefore, keeping them alive (while not necessary) makes advancement easier. It also cleverly ensures that you care for the cast, even the unpopular ones. Add to this the freedom to interchange teammates, each with their own conflicting personalities and you eventually relate through experimentation, i.e. see what the nerd says when teamed up with the jock.
While
ObsCure
plays up to B-Movie conventions, it also enhances them through interaction. It's a game that doesn't outstay its welcome or even pretend to break any boundaries, though I believe it should be credited with the 'fight with light' aspect long before journalists called it unique to
Alone in the Dark
and eventually
Alan Wake
.
In theory, videogames like
ObsCure
are ones that copy the cinema screen more closely than ones that claim some kind of artistic integrity, like
Heavy Rain
. Essentially, it does so because it manages to stay within the confines of its chosen framework and pairing itself with a similar movie genre that allows for plausible set-pieces.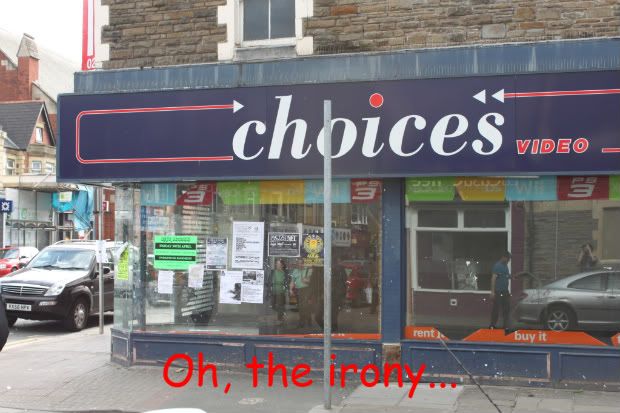 These kinds of movie emulating videogames know their place as much as the Jean-Claude Van Damme straight-to-DVD efforts you'll always find in a rental store's New Releases section. Movie-goers embrace the 'video dungeon' as much as the big screen and it's no different to gamers embracing the likes of
Deadly Premonition
and
Nier
while enjoying blockbuster entertainment of the
Uncharted
and
Modern Warfare
franchises.
If the audience can do that, then why do developers have a hard time putting the cart before the horse in a miscalculated effort to better oneself? They don't really learn anything other than repetitive mistakes that become encoded in their descendents. I'm pretty sure I learnt more about filmmaking from Sam Raimi's
Evil Dead II
than Lars Von Trier's
The Five Obstructions
.
It's a slow climb to maturity and sometimes we can learn from the childishness we shun, like videogames that emulate the breakout low budget efforts. They took the smaller steps and while some succeeded, other surpassed expectations because they paid close attention and made careful planning.
Then again, some completely blow it like when Hydravision made
ObsCure II
, but that's another bedtime story.