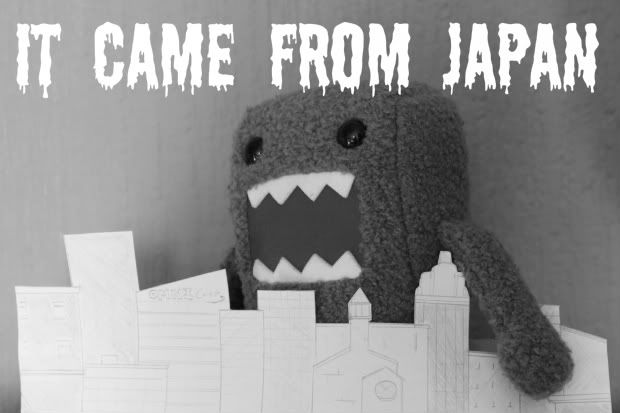 If youíre a fan of
X-COM
, then you probably have already GASPED...IN...HORROR... as youíve seen the series being RE-IMAGINED FOR TERRIFYING HD-TV! While the FRIGHTENING IN YOUR FACE first person style has no doubt annoyed the hell out of the originalís fans, I for one welcome 2K Marin as our new overlords and their 1950íS TECHNOLOGY STYLINGS AGAINST COMMUNISTS FROM MARS aesthetics.
This is coming from a guy who has yet to understand the fuss of
Mad Men
.
As Iíve
mentioned before
, videogames work well when they emulate the B-Movie industry. One could argue that both industries share many productive similarities too, like creating cheap productions for a quick turnaround. Aside from that, itís a compelling era for examination, commentary and the odd
Mystery Science Theatre 3000
-style laugh; one that can almost be introspective for a young videogame industry.
Then again, you know somebody out there would cock it up and send videogame credibility back to the Stone Age.
Still, itís an era that opens up a whole world of possibilities in a landscape renowned for science fiction, horror and adventure. So much so, it gives me hope for videogames for finding its accepted place in the AMAZING FUTURISTIC WORLD OF THE FUTURE...OF TOMORROW!
It Came From The Desert
Developer: Cinemaware
Release Info: Amiga and PC versions released in 1990 and are now Freeware...Woo!
It Came From The Desert
puts you in the courageous shoes of Dr. Greg Bradley - a meteorologist researching a crashed meteor (obviously) in the dead-beat Arizona town of Lizard Breath. Within the first day of impact, Doc discovers that the radioactive effects from the crater have mutated the local ant population to giant man-eating insects. Of course, nobody believes him except a select few and he has to collect enough evidence to call in the National Guard, destroy the Queen and save the town from destruction. If he fails, the giant ants might just TAKE OVER THE WORLD and maybe do battle with those giant rabbits from
Night of The Lepus
.
In all honesty, itís a pointless exercise to make fun of something thatís intentionally lampooning the source material and it would be wrong to do so with
It Came From The Desert
. Itís actually hard to find fault with a story that plays out every cringe worthy moment of a sci-fi horror movie with a tongue firmly in its outsized mandible.
To put it bluntly, itís the videogame equivalent of
Tremors
.
It Came From The Desert
is an adventure/strategy/action hybrid thatís broken up with mini-games and adheres to an unforgiving deadline. Your first aim is travel around Lizard Breath to find evidence of the giant ants. Along the way, you talk to many stereotypical townsfolk who give you hints where to go and sometimes the evidence you need. This is all taken to the local University Lab where they send it off for analysis.
Once youíve collected enough results, you have to show it all to the sceptical Mayor, who will allow you access to the National Guard and local law enforcement. Up to this point, the game changes pace as you deploy men around the town to stop the ant invasion, while you singlehandedly look for the hiveís entrance and destroy the Queen with a few sticks of dynamite.
While it sounds simple enough, the game gives you fifteen days to defeat the ants and every action you make eats away precious minutes. You have to take in consideration your travelling time, the opening hours of locations and your need to sleep. Collecting evidence relies on you being at the right place at the right time, since everyone moves about on a schedule and just about location gives you a reason to investigate.
In the end, youíre usually torn between investigating a mysterious car wreck and asking your girlfriend for sightings at the local radio station; it probably takes hours of replay just to see everyoneís motivations pan out.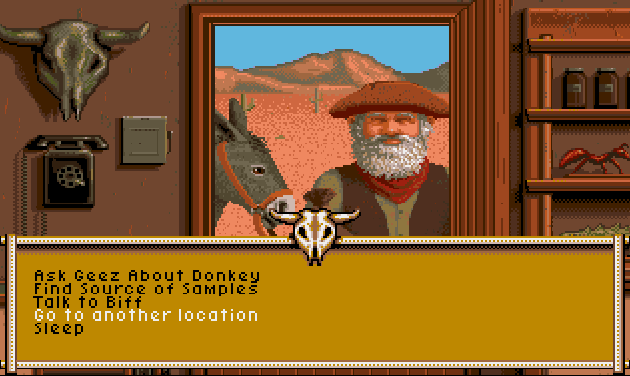 Itís a game thatís heavily dependent on factors.
One minute youíre questioning the yokel farmer and the next, you have to defend yourself in a mini-game where an ant wanders across the screen and you have to shoot the antennas off to down it (because all scientists in the 50ís carried a .45 handgun).
Succeed and you have to survive a horde from a top-down perspective shoot-em-up. Oh joy!
Fail and youíre off to the hospital to stare at Nurse Judyís GINORMATRON BOOBIES IN 2D.
Of course, staying in hospital for two days is never good for anybodyís ant killing schedule, so youíre given the option to escape. However, by escaping, you have to play a game of cat and mouse with the hospital staff that will strap you to the bed once caught.
This is why America needs ĎSocialist Careí!
Or if youíre British Ė ďHe should have gone to BUPA.Ē
Take your pick.
Everything is hazardous on the road when you donít get seven hours sleep or have to play Chicken with the local Greasers. Aggravate the local cult leader and youíll end up in a knife fight. Nearly every situation is designed to put you in the hospital and waste time.
Thereís so much going on here that you can miss out on a few opportunities as time rolls on. In a nice twist, the more events you miss, the more alternative options open up to you. I canít remember the last time where losing meant more fun. If youíre quick, you can find the hive within five days but youíll miss out on controlling a Sherman Tank later on! Finishing the job early means you donít get to see the impending doom evolve as minor sightings gradually build into reports of the town being cut off from the outside world.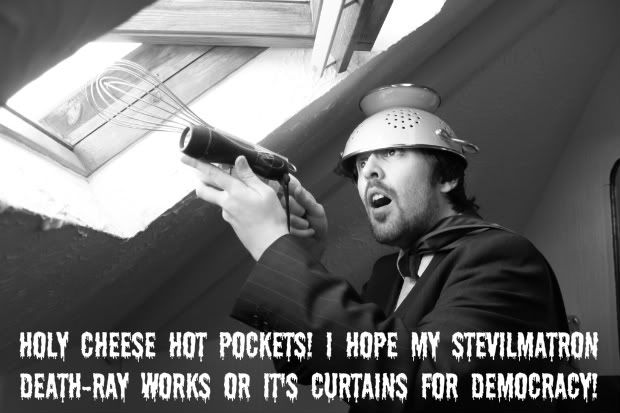 The only problem with
It Came From The Desert
is that it requires you fail several times and learn to be more efficient through different choices. If youíve ever played
Dead Rising
, then youíll know all about a game that purposefully forces you to restart in the name of experience and itís not fun until you get a handle on things.
By doing so, the Groundhog Day approach wears thin and by becoming superhumanly efficient with the gameís schedule, you lose out on what makes the game special in the first place Ė the stereotypical B-Movie storyline and the characterís interactions with each other. The story makes sense with several sittings, but on the separate occasions it plays out assuming your participation. For example, the Docís assistant will talk about events that you were involved in during one attempt but didnít bother to play this time around.
ITíS NON-LINEARITY RUN AMOK!
Nitpicking aside, itís shocking to find that nobody has ever bothered to remake this game. When you think about it, hybrid strategy games are a rarity and the ones that do get made are largely ignored. Either way, playing
It Came From The Desert
might just lower your cynicism of the
X-COM
remake or at least give you a new-found interest in games that set out to solely entertain with their B-Movie ideals.
So...DOWNLOAD AN AMIGA EMULATOR!
VISIT THE CINEMAWARE WEBSITE!
ENTHUSIASTICALLY FIND THE GAME IN THEIR VAULT SECTION!
GASP IN SHOCK AS YOU FIND OUT ITíS GLORIOUS FREEWARE!
IGNORE THE INFERIOR DELIGHTS OF THE DOS VERSION!
GROAN IN CONFUSION AS YOU TRY AND WORK AN EMULATOR!
...AND ENJOY THE HORROR THAT IS...
IT CAME FROM THE DESERT!
P.S. BUY MY BOOK!