The second part of something in the media is often even more sucessful than the first one..but for me..it was just a Tuesday!
The Gimmick-Blog Series about Video Games which were released years ago on the same date as today continues, and I also use this c-blog now to share the big news with you all that my mother celebrates her 70th Birthday today. ...for her..it is a very important day..but for me..well..you know it already.
Lets do a small journey into the past of the 19th August and see if there were any interesting video games released!
And indeed...how can anyone who played this game forget it!
Um Jammer Lammy, the "sequel" to the more popular Parappa the Rapper was released 15 years ago! On the 19th August 1999, a thursday. This game is one of the many early rhythm games which were released during 1998-2002 before games like Guitar Hero started to dominate this genre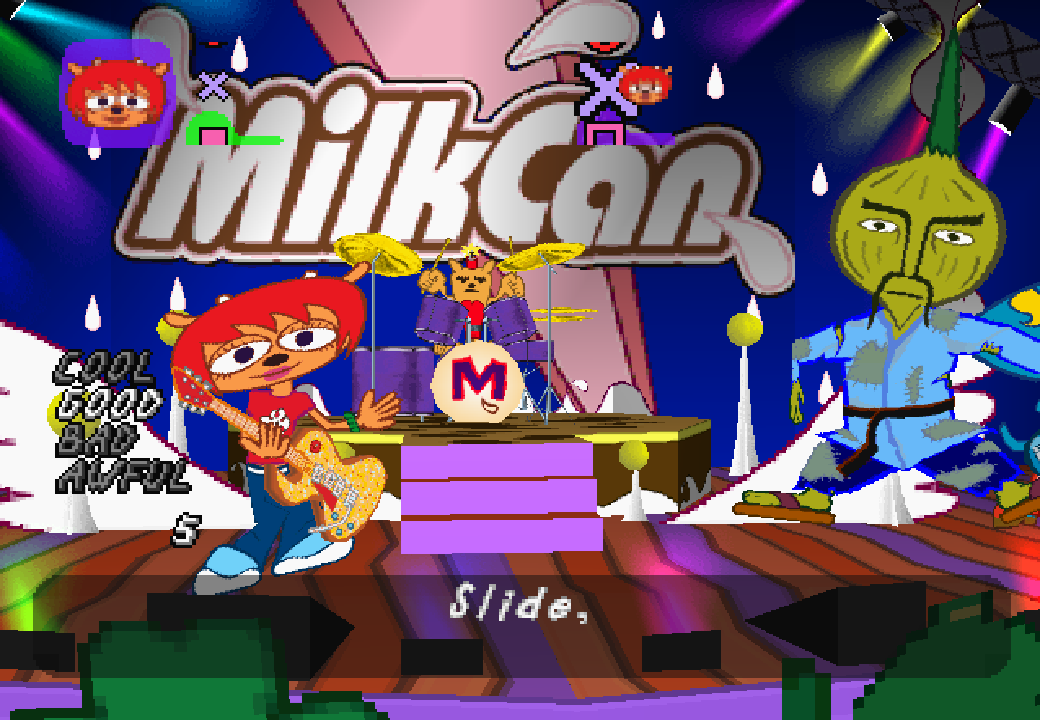 it was super fun, it was damn weird and had a lot of crazy music and of course guest appearances like Parappa and Master Onion. In short..its one of those games I personally would love to see return on the big screen...Parappa the Rapper 3 is long..really long overdue!
Not a lot cool games were released on the 19th August in the past, but this one, Alter Echo really is one of them.
The game was released for the Playstation 2 and the Xbox ..by a small developer studio called Outrage Games...some of you might remember it from Descent III. Some of their developers still work for Voliton Inc, best known for their Saints Row series. Outrage Studios however were closed in 2014 already. Just like the publisher they were a part of..THQ around a decade later.
Alter Echo is one of those third person action games with a main protagonist who can morph himself or has gadgets which change not only his abilities but also his visual design. It had pretty bizarre character and stage designs and was pretty fun. It also had a really nice combo system. Alter Echo was released  on the 19th August 2003, yes..a Tuesday :-)
Too Human....
Now this is a game I would not exactly describe as a big success but while it was a giant failure and caused Silicon Knights a ton of problems..it was in development for around a decade and caused a lawsuit against Epic Games which won it. I think Silicon Games is almost done now. Too Human was released on the 19th August 2008..yes..a Tuesday.
The following year, 2009 saw a damn nice release on the 19th August with Shadow Complex for the XBOX360, sadly as an exclusive title for the system. I never played it but there are almost no negative reviews about this game and gamers in general praised it for being a modern take on the MetroidVania Concept.
Personally I find it fascinating and very interesting to look up what happened in video game history many years ago, its fun to see the giant changed between the 8bit Pixels and the "AAA" games of today which have budgets, similar to what a high profile movie with famous actors costed a decade ago. See you again on the 26th August..and hopefully on the 25th August via the frontpage.