It's easy to find yourself in a catch-22 situation when embarking on the life changing road that is video gaming. One can be either too focused on minute details such as graphical intricacies or find themselves too complacent and offering no care whatsoever. 
Yet regardless of your stance on gaming as a hobby or gaming as a scandal laced fanart hotbed of controversy, lets not forget that video games have given us some damn mighty chins. Yes chins, the eyes of the neck block, the "I have no free hands, so I'll use it to turn on this light switch", what makes us stand out, sometimes literally and dangerously. Chins!
Here we go with the top Chins in Video games
Lara Croft
The lass
 from Tomb Raider 1 aka illegitimate sister of Dot Cotton, is one of the few video game characters who uses their own chin as not only a lock picking tool but also a means of flat out cutting through steel.
Wario
He 
has squished testicles for a chin, so obviously the other panel of fictional judges that reviewed this racy article were hesitant to allow him a spot on this list. But who are we to deny a ballsack glued to your underlip area? If Wario was a real person, he'd be a bastard in an ice cream van. But for now, he's just a video game character rocking a double chin of win. Kinda apt that 
Walugi
 has a dildo for one.
Altair
This geezer
must have a magnificent chin because he's a very shy boy and likes to hide his chin, so I'm assuming it's quite majestic but him being a humble little stabber makes him not want any attention. You know...cos kamikaze leaps from great heights into a cart of beggar wenches doesn't make anyone bat an eyelash.
Then we have...
Oh hell no, 
NEXT!
Sleeping Dog Cop Guy
Sleeping Dog Cop
 has a nice chin, because we need to include some multi-ethnic chinnage here. 
He went a bit overboard with the tattoos though.
Angela Merkel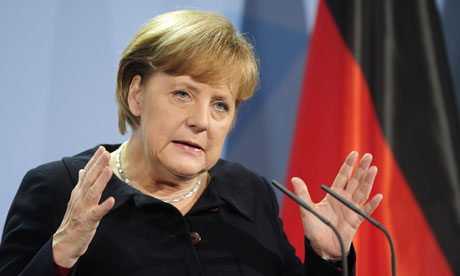 If ever there was a video game chin I'd make love to it'd be this one. Mmmhmmm.
Prof Layton 
This suave smarty pants has one of the most unique chins across any platform or genre, because it looks like a hat that sits on his head. He's the Linda Lovelace of Nintendo.
Marcus Fenix, you big manly man you. Look at that man chin. Is there anything more masculine, more rawr than your own jawline. I don't think so. THIS IS VIDEOGAMES! UH GET SOME!
Honourable mention of those less fortunate...
Poor
Kirby
, born in the ghetto, gangsta punks stole this CIS blobs chin
Pacman
 is void of chin and yet somehow he got himself a wife. I dunno about you, but a having a chin is a vital part of supporting yourself during certain acts of lovemaking or as I call is, velvet-spelunking. Here, here Pacman, you're da real MVP!
---
LOOK WHO CAME:
Glowbear
Dreamweaver 1
mrandydixon 1
Retrofraction 1
HappyDayWarrior 1
Gray Times 1
I Dont Come Here Anymore 1
Ben Davis 1
Luckrequired 1
Jinx 01 1
gajknight 1
ShadeOfLight 1
Occams 1
Handy 1
Elsa 1
Luna Sy 1