That title may not make a lot of sense at first, but allow me to elaborate.
I enjoy playing games as a hobby. Normally, when I play a game, I do it for a simple reason: for the simple sake of playing that game.
TF2, Ratchet & Clank, Mirror's Edge, Portal -- I play these games because I enjoy their interesting gameplay elements, story (well, TF2 would be the exception there) and unique art style.
However, when I want to play game just for relaxing, I jump right at Cortex Command.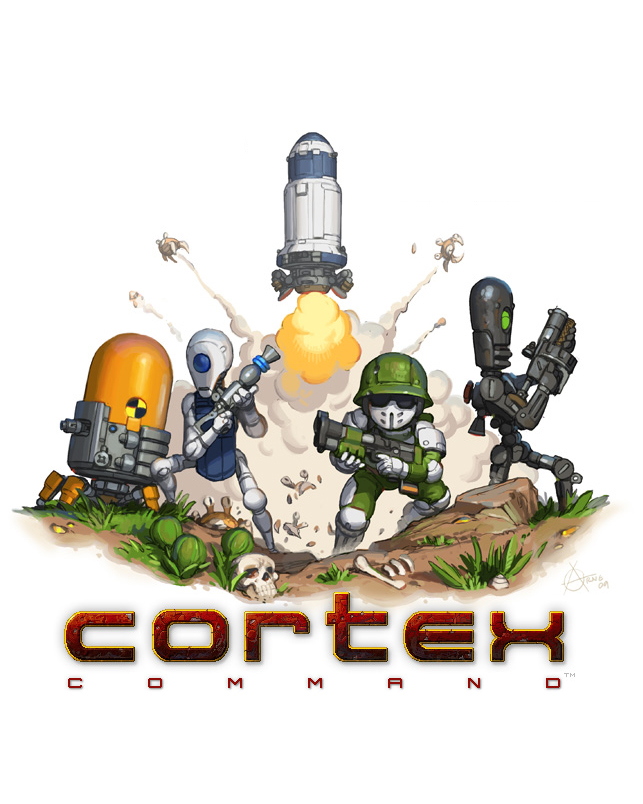 Cortex Command is still a WIP. It has obvious problems of sloppy AI, awkward physics, and the fact that it borders undecidedly between an RTS and a side-scrolling shooter to the point it functions as neither. You die a lot for stupid reasons, and if you try to organize any sort of coordinated attack it'll almost certainly fail because of the fact that AI soldiers seem to love stepping on their guns and breaking them, rendering them defenseless, and sometimes they'll even trample each other like a bunch of untrained buffoons. Half your army will kill itself off Keystone Cops style.
This is precisely the reason I love playing this game to relax -- I don't take it seriously.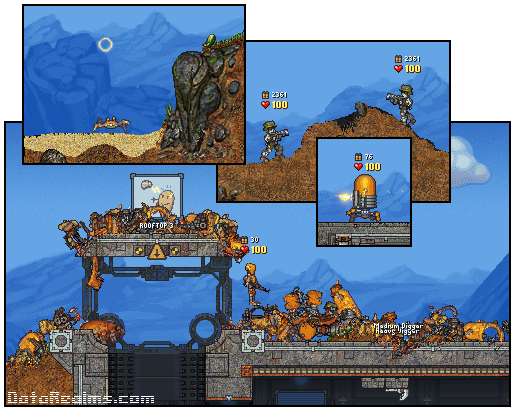 It's a game I can play and watch simple chaos. My men are dying for no glorious reason in awkward crouching positions, and so are the enemies.
If I were to try and play this game seriously, I would be yanking my hairs out by the root. However, if I want to just sit back and relax with out having to worry about actually completing an objective or developing a strategy, this is it. This is my relaxation game.
Now, I know Cortex Command has a lot of dedicated fans. I don't want to piss them off -- I'm not saying it's a bad game. It's not even finished. When it is, I fear for my social life. I won't stop playing. Ever. When it's finished and totally polished, it'll be THAT good. It'll function for me as so much more than a game of nothing but unbridled chaos to watch with wide-eyed amusement. What I AM saying, is that in it's WIP-stage, it's got a lot of issues that need to be worked out. It's because of these issues -- issues that if I tried to play it seriously would drive me insane -- that make it my favorite relaxation game.
If I were trying to progress through a storyline, or if I were trying to get some achievement that awarded me a new game mode or something, then dying because my team mate stepped on my head, or dying because a dropship that was supposed to be delivering supplies fell on me would become rapidly frustrating and I would cease having fun.
However, when I enter survival mode -- the only objective is to keep my brain module (A little glass globe that holds a brain to command all my units) alive and well, I could care less about my soldiers dying.
Because of no solid objective, what would normally be frustrating becomes entertaining.
Because I can entertain myself with mindless, hilarious chaos without having to care about winning or losing, I can easily relax by playing Cortex Command.
I'd recommend checking out the game:
http://www.datarealms.com
You may enjoy it for the same reasons I do, you may enjoy it for entirely different reasons. You may not enjoy it at all. The point is, the devs are a hard working bunch, making a really fun game and they deserve support and recognition.
Thanks for reading.