As I write this, I think of the countless franchises being forwarded. I think of the 3's and 4's and 5's coming out and I wonder. Why? Why is it a good idea to rely so heavily on a franchise? Look at Naruto. Look at how many of those games come out. They're slapping names on boxes and shipping them out. So many companies rely on characters we already know to push software. They don't need to focus on great gameplay. They don't need to focus on new idea's. They can just slap on a few "new" gameplay tweaks and ship it out.
Look at Madden. How many madden games are out? How many are different from the same game of football you've played over and over. Sure... the game gets better looking and it sounds a bit better but why?? All it is is 11 on 11 Offense and defense with not many features changed at all. I was over a friends house playing Madden. It was a tied game at halftime when I said "Did you get the new madden? I'm kinda tired of playing this." He turned to me with a surprised look on his face and told me "This is new. Look at the box." If that doesn't say anything, i'm not sure what will.
Dynasty Warriors is a great example of this. There are 19 DYNASTY WARRIORS GAMES!!(dynasty warriors Mahjong?[url=http://en.wikipedia.org/wiki/Dynasty_Warriors_Mahjong]WTF!!/url] These games play the same as the last and all of the games RECYCLE levels. If you love defeating the yellow turban rebellion, get ready to do it 17 more times! I'm going to give you 3 screen shots. If you can tell these apart, GOOD JOB!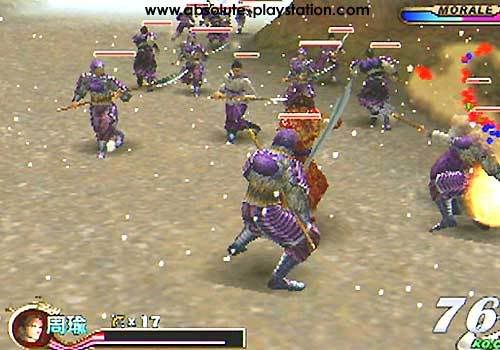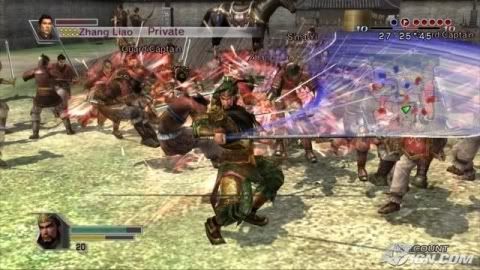 That's Dynasty Warriors 2, Dynasty Warriors 5 Xtreme(thats right.WITH AN X!) legends and Dynasty Warriors 5 Empires for the Xbox 360. When I look at that, I see 3 games with the same Yellow Turban level along with the other recycled levels, the same buttons doing the same spin moves and riding the same horses killing the same enemies over and over and over and ov*gunshot*. I can not stand this sin against gamer kind. Who the hell does Koei think we are, a bunch of zombies? Do they think we can get a "new" game because it's "improved"? I can go pick up a copy of the Original Dynasty warriors and get the exact same gameplay cycled through the same 18 games.
Everyone is talking about a Bioshock sequel. I say keep it the ONLY Bioshock. Look at all these games getting undeserved sequels flooding the market. It's the video game crash of 1983 all over again. Please for the love of god don't force gamers through ANOTHER crash. Put some thought in your games and maybe It'll sell better then another franchise.