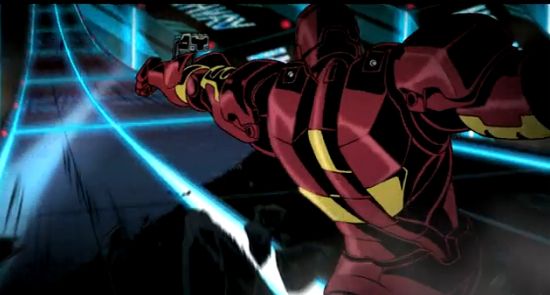 So apparently the comic-con teasers are now available for public viewing. All I can say is: amazing! In case you didn't notice, my banner and avatar are a result of the brilliant minds at this particular studio. I fact, I really wish that Madhouse was doing the Halo anime as well.
I don't think it gets any better for anime fans when you unite both Western and Eastern properties for an all out over-the-top action fest. I, for one, enjoyed
Batman: Gotham Knight
, particularly the two bits that Madhouse did. If I had to choose, I'd say Iron Man looks particularly incredible when compared to the seemingly overly-easternized Wolverine that I have dubbed "Kenshin with claws".
Don't get too excited though. Apparently these two clips are just examples of what to look for in terms of the style, and aren't actually final footage.
So are you a fan of Western IPs gone anime? After watching the Iron Man teaser, you might be.