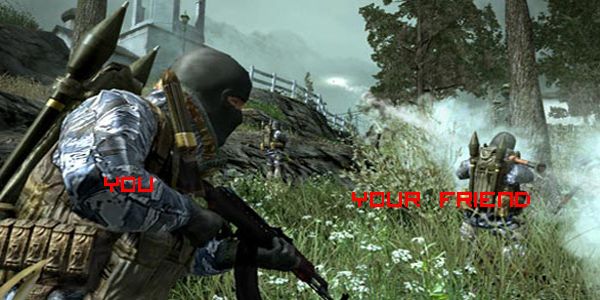 All the recent controversy regarding
Battlefield 1943
not being "team friendly" got me thinking. A lot of Destructoidcommunity members are all about playing with their friends, and chatting over Xbox Live or PSN. Personally, I've never really enjoyed team games with the exception of my LAN-oriented
Halo
series experiences.
I've always enjoyed the rush of "going at it alone". Not only do you get the benefit of being able to kill more enemies yourself, but you also get the adrenaline kick that goes along with always being in a constant state of danger. You don't have your buddies covering your back, so you have to watch your own: sounds like fun!
It's sort of a therapeutic experience for me as well, especially with
Call of Duty's
hud-less hardcore mode. There's no attachment to anything or anyone; it's just a pure run-and-gun for your life adventure. Ultimately, I suppose it's part of my introverted nature taking over that allows me to enjoy solo play so much.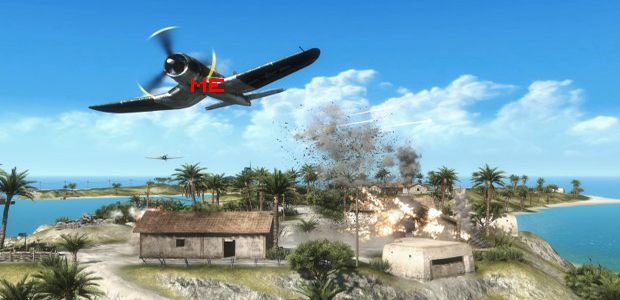 Team play does have its pragmatic and social benefits, most definitely. Sometimes it just can't get better than trampling your enemies time and time again with an unbeatable and balanced squad of friends. Calling out where to go next, and what strategies you plan on executing with people you know is a blast. After playing
1943
for a few days, I can easily see how much fun rolling with a tight knit squad could be.
I recently played
Call of Duty 4: Modern Warfare
in Destructoid's Friday Night Fights meetup last week, and I really enjoyed chatting it up with some of my fellow community members. It's just that on a normal basis, I feel right at home in a free-for-all or casual team deathmatch setting that doesn't require headset communication.
What's your preference in a multiplayer game? Does it differ from title to title, or do you generally prefer one style of play?