Hey there.
the name's Rob, though I go by Casey Jones in my various online disguises.
I'm not too sure what I'm doing here, but i thought I'd join after seeing a good friend of mine bare his gaming soul week-in week-out, and thought I'd have a go too. Only problem being, he's good at making people laugh, and good at things like photoshop to keep you entertained...i tend not to be. But in the immortal words of Keenan & Kel, aaaaaaaaahhhhhhhhhhh here it goess!
so...my first blog, what to write about?
Well, I thought I'd do a little Q&A first, so anyone reading this can get to know me:
Name:
Rob
Age:
21
Where:
Maidstone, Kent, UK
What:
Uni graduate, with no job.
Why:
I'm not sure
Music:
Stereophonics, Motion City Soundtrack, The Starting Line
TV:
Scrubs, American Dad, Family Guy, Futurama, Mock The Week, Top Gear
Consoles:
Xbox 360, Wii, PC, NES
Former:
PS3, PS2, PS1, DS, Gameboy Advance, Gameboy, MegaDrive.
Games:
Halo 3, GTA IV, Fifa 09, PES 2009, PGR4
so yeah, that tells you a little about me, and now onto my gaming week!
It's that time of year again...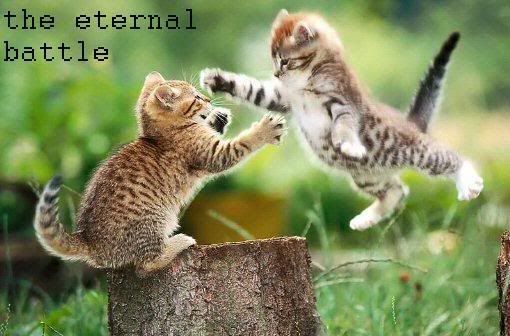 yes yes! it's that fateful time of year....Pro Evo vs. Fifa: This time it's fully next-gen compatible!
Now, a little history lesson for those who don't know...Fifa used to be the king of football games, then a young pretender called Pro Evolution Soccer turned up, and took over at the top, mainly thanks to it actually playing like a football game. However, gloves are off this year with the new 2009 releases....which just happen to be released in 2008.
Now, I currently own both, thanks to my forgetfulness to cancel my pre-order for PES, despite having no funds in my bank accounts...i blame the credit crunch...
However, I'm glad i do, because I've very quickly reached this surprising, yet true conclusion: Fifa is back.
It not only looks better, and has all the licences, but for the first time since Diana was alive, it's actually a good football game again! New modes are brilliant, and just scream longevity, while PES' seem tired and lacking in ideas. Take the two new, not similar in the slightest at all, "Be a Pro" mode on Fifa, and "Become a Legend" mode on Pro:
Pro's seems last-minute rushed, while Fifa's take on the career mode makes you think like a footballer...wanting to be the best player in the world, but actually happy when the team scrape a win, even if you had nothing to do with it.
The other modes are the same story, Fifa's get you involved, and make you want to come back for more, while Konami's PES series just hasn't seemed to have changed since the early days.
It makes me wonder if Konami and EA Sports have actually had a bet to see if we'd notice if they made each others games this year...but whatever happened behind closed doors, EA Sports have clawed their way back on top, with an absolute cracker.
Now, that's more than enough about football games, but honestly it's all I've done in the last week. Well, that, and my obligatory 4 hours of Halo matchmaking a night, which leads me onto my...
Halo Match-making and/or online co-op campaign moment of the week!
which this week is in a Goal of the Month style top 3!
in completely the wrong order:
3) sticking Johnson in the face while doing co-op campaign!
2) driving a mongoose on standoff, and having a warthog spawn on top of me!
and the winner...
1) shutting a Canadian up with just 7 words:
"You don't know what you're talking aboooot!"
fantastic, thats it from Halo match-making and/or online co-op campaign moment of the week!!
and that's it from my first blog...i hope you enjoyed my blog, even if I don't really know what I'm doing, but thanks for reading if you made it this far, which i highly doubt. If you did, i'll send you an e-cookie!
byezeedaissesss![img]