Yeah, it's Bonnie Tyler in a post about Duke Nukem, sue me.
I currently type this on Notepad, sitting in my same old cubicle doing my same old boring routine while dreaming about doing anything other than this trollop. I mention this only to give context to what I'm about to say.
Where the hell have all the action heroes gone? Not just in video games--although this is the major point of discussion--but everywhere? Where are the Arnolds or the Stallones? For that matter, where are the Duke Nukem's?
"Gone," most would say, with a pleasant smile and a wicked gleam in their eyes. "All Gone"
After all, the Action Hero by definition isn't much of a character, is it? It's not somebody we can relate to on an emotional level, and really by its very nature, it certainly dismantles the Games As Art Movement. the GAAM is a fickle beast--one often championed by those who would relish the sight of Madden or NBA Live or MLB The Show disappear into the ether. It is also championed by people like myself, who want to see this medium move ahead but are not so pretentious as to believe that games like Madden and Call of Duty are without merit. It may not be
artistic
merit like, say, Bioshock, or (like most believe) Shadow of the Colossus, but there is merit to these mass-consumption games.
I'm getting off on a tangent, so please bear with me while I try to make a coherent point.
The Action Hero is important. Most people decry games like Gears of War as a chest-beating male power fantasy like it's a bad thing. I'm here to say, it's really not, and without positive male enforcement in your life it can get pretty bad--but I'm getting too far ahead of myself. So in trying to surmise the point I'm making in my final paragraph, I'll take you on the journey I experienced to get here.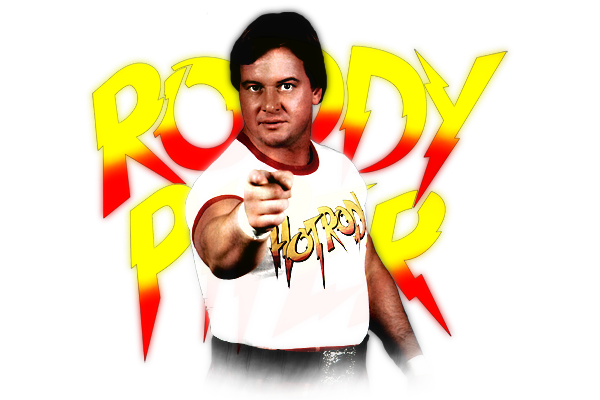 This man was one of my heroes.
I was a young boy when I first saw Arnold Schwarzenegger. I thought his Austrian accent was totally bad ass, I loved his body (in a totally not gay way) in the sense that it was something I aspired to be. Guys like him and Stallone were take-no-shit bad asses who would do anything it took to get the job done. In essence, these individuals on film represented masculinity in its purest, most testosterone-driven form. No one can deny seeing any of these action movies and thinking "I'd love to be John McClane for one day". Just to be able to have that confidence, bravado, and assuredness that the day will be won, and you
will
get the pretty girl.
For me, Action Heroes are important to young males. They're important in helping to build an image of masculinity, and the lack of exposure to, quite frankly, shit blowing up, guns being fired, and cheesy one liners is detrimental, I believe. Back in previous generations, most men grew up to
be
men because of their fathers. That strong, masculine presence helped shape and define them, but for children of my generation I don't think that's really the case. By the time we came into this world, men were disappearing. I don't mean that in some Collectors sense, but in the sense that, in brutal truth, most boys of my generation grew up fatherless and with only one parent or, at worst, with a stepfather who didn't give a shit.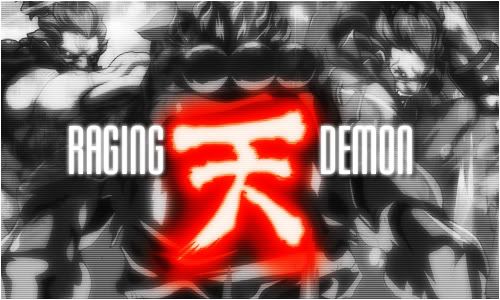 If you haven't figured it out by now, I'm just posting random game-related photoshop jobs I've done.
I'm not going to bore you with psychoanalytical bullshit, because that's not the point. The point is to discuss and lament the loss of the Action Hero.
So with that context in mind, fatherless and with a young mother taking care of her young boy, the only real way I could get any sort of masculine influence was through movies, television, and video games. I've said this many times and, no matter how sad you think it is, much of my morality is derived straight from the mouth of Optimus Prime. That cartoon robot was, as pathetic as it may sound, my role model. He was everything I aspired to be.
As I came to own my first console (an NES), I came to appreciate the other aspects of masculinity, and not just the unwavering steadiness that guys like Arnold and Optimus represented. I appreciated that body type didn't really matter as much as character did. Strength in character was perhaps the most important thing to learn. I learned it from guys like Mario Mario, who were fat, pudgy, Italian, hairy, and still as valid a hero as guys like Duke from G.I. Joe.
And so with this journey well underway, let's fastforward to 1997.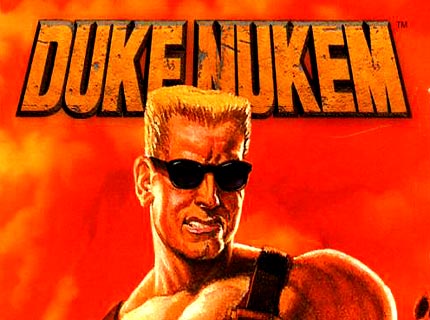 Duke Nukem. Perhaps gaming's first and only Action Hero. Sure we've blown up demons on Mars, we've dethroned tyrants in forgotten lands, and by this point we've saved the Princess three or four times... but there was something different about Duke, something special.
For me, and many young boys like me, The Duke represented something that was out of reach. Something that was
different
to what not only games, but our educations had been teaching us. The Duke was foul-mouthed, he was cocky, arrogant, self-righteous, a bastard, and he had
still
gotten the girl... or girls. He was the most cock-sure sonofabitch in the known world, and the alien scum were damn sure going to pay for shooting down his ride.
The thing about Duke that separates him from the pack is that he's his own character. He is not a guy you take the role of. He is not a guy who is an empty vessel, a conduit into the world of strippers and grainy, pixelated, two-frame skin-flicks. He was his own man, and even though you controlled his actions, it never
felt
that way. If anything, you as the player felt like the sidekick. The Kurt Russel to that chinese guy's kung fu in Big Trouble in Little China. You were the silent guy hovering just behind The Duke, waiting for him to blow the guts and snot out of alien pigs hilariously dressed as LA Cops. We would laugh and listen as The Duke cracked wise about the OJ Simpson chase on television, we would quietly smile with glee when we gave strippers money for some glorious pixelated boobies. We were, in essence, not being "bad" men, we were instead watching
someone else
be a bad man.
And add to all of that, Duke Nukem was
forbidden.
If your parents knew about it, if they had an
inkling
of its subject matter, it was not going to happen. You Would Not Play It no matter how much you whined or protested. It was not good for you, and that only strengthened its allure.
So what then, is to become of this character? This true character? Apparently nothing, if current press is to be believed. I doubt it, personally.
The reason I say that Duke Nukem is the only true action hero of gaming is because there is no other like him. Some would argue Gordon Freeman, or The Doom Guy, or even Nathan Drake are Action Heroes--but they aren't. They are either soulless vessels with no personality, or they are written as rogues with a heart of gold (and voiced by Nolan fuckin' North). The Duke wasn't like that. He was a chauvenist pig, he was a creep, but he was a
sexy
creep. He was a walking, talking, Action Hero cliche that spoke to us with often stolen one-liners and cheesy commentary. All of this wrapped up in satisfying FPS gameplay, and it's easy to see why Duke Nukem had (and still has) the impact it does on gamers.
Contrast this with guys like Soap from the Modern Warfare series, and the two do not compare. Soap is a soulless vessel, even in MW2. He has lines, and one hell of a cool accent, but he does not have character. He does not speak to us, or through us. He is instead, a hollow husk that we climb into and bomb around for a few hours every other year.
And yet I still keep coming back to Duke. When I think of Duke Nukem Forever, or when I think of Duke Nukem 3D or the mediocre N64/PS1 games, I think not of "becoming" The Duke. I think, instead, of joining my favourite Action Hero for one more adventure together. And that's the key difference between the Action Hero and the shells of a character like Link of
Zelda
fame. While true they do have names, and people react to them as if they are real, they
aren't,
while The Duke soldiers on, offering his hand to pick you up from your life of mediocrity and insecurity to--if not become, then most certainly join the Action Hero as his sidekick. And that's okay with me.
Sometimes I don't need to be the focus of attention. It's great to venture into Ferelden and fell the Darkspawn with my dog's stench. It's also great to hop on Goombas with my Lugz and red overalls. Hell, sometimes it's even great to just sit in Azeroth and soak it all in... all those players in their own, unfolding stories... but there is something undeniably magical about taking on the role of the Sidekick, of being next to the Action Hero, if only to say when the credits roll "I was there. I stood (played) next to greatness, and I saw it all."
Action Heroes are important, not just because they can give guys like me something to aspire to be, but also because they can also be a manly guide to help you come to terms with who you are, what you're going to be, and what you'll never become. I can say that The Duke helped me through all of that stuff, and it wasn't because I played as him for awhile, it was because, somewhere in my overactive imagination, we had become good friends, and I always eagerly await an adventure with a good friend.