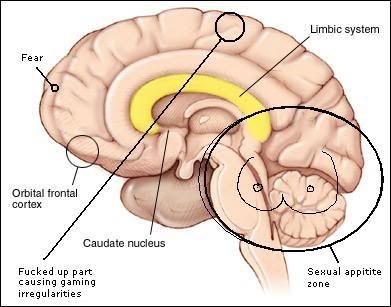 It's the look of bewilderment that I recognise, the slow dawning realisation that spreads over their faces as they realise what I'm trying to do. They think I'm broken, I can tell. They think my cognitive process is different, there's some loose wiring or something. They just can't see it, they can't see the purity, the complete, clean purity of finishing the Calypso Casino level using only a pistol and only shooting for eye sockets...
My name is Banj and I have a problem. I am unable to play videogames in the manner of their design. I suppose it's a form of obssessive compulsive dissorder when you play Fight Night: Round 3 with your friends but are compelled to only use your left hand, and only use jabs. Obviously my win/loose ratio is fucked but that's not the point.
I've found this affliction severly hampers your ability to finish games. I've only just finished Saints Row although I bought it at launch. I couldn't get anywhere with it because I'd be travelling to a mission marker, pass a cop car and the little voice in my head would be saying "Go on Banj, just shoot him once. He won't mind, he won't even notice..." then manically laughing as I'm being chased down by SWAT five seconds later.
It took me 30 hours to kill all the kingpins on Crackdown on the first run through. I was far more interested in kicking my co-op buddy off whatever building he was on, desperately trying to evade this XBOX Live psycho who entered his game with the sole intention of breaking the unspoken rules.
None of my friends will play Double Dragon with the videogame Judas...
I'm sure everyone does it... When you play a sandbox style GTA game how many of you make your own game within the game? My best mate turned San Andreas into a sex toy. The idea was to get 3 wanted stars and survive as long as possible, while whoever wasn't playing performed oral sex. When the player died they swapped roles.
Obviously, my mate is a fucking ninja at GTA...
So, do any of you have a similar problem? Do you have your own special fun attached to games? Games within games? Tell me all about it. This is our therapy group, my name is Banj and I have a problem.
Thanks to Sheir who inspired this blog by reminding me why I never finish games.