Leaking early on Xbox Live Marketplace and then quickly removed was horse armor, priced at 400 Microsoft Points. Most telling about the download was that the content is already on the actual game disc, and the cost is merely unlocking it. Also, Jim Sterling.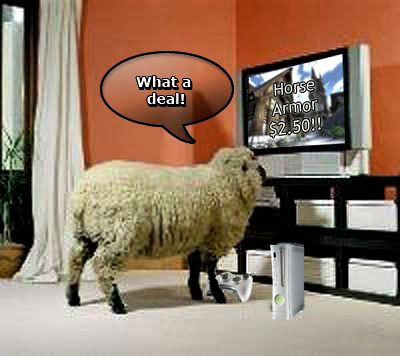 Adding to this outrage is the fact that you are reading this and furiously typing a mean-spirited response.
Some say it was a mistake to make the same mistake they already mistakenly mistook. Others say they were excited at the prospect of horse armor, and fully expect more in the future. Fus ro Dah?
Expect a full 4/10 review at 8AM Eastern, 5AM Pacific time. Don't bother commenting, sticks and stones may break his bones (probably not), but your words won't stop him from getting all the money and the ladies.
SOURCE