So, if any of you paid attention, I posted a blog earlier this week about a few things
I was thinking about regarding the supposed end times and how I'd rather see it go down.
Included were two links for articles about said event; one
ridiculous
, the other
hilarious
.
Also, there is a link in there for an article about
a man who spoke to god on a train
. Quite good and well worth a read.
I honestly don't want something bad to happen and I believe it's safe to assume
that it won't happen. Why do I believe this? That's where my top 5 comes in to explain.
5.
I haven't played that old ET game:
Seriously, I think the day I play that game is when the cosmos will
implode upon itself and end life as we know it. I know it's a terrible game
but part of me wants to play it just to see how bad it is. I assume when I do,
it'll b like touching my future or past self while on a time traveling mission. I can feel it.
Feel it in my loins. Maybe it was made by satan an it requires an umpteenth person to play it
so as to bring forth the apocalypse. We shall see, one day.
4.
Plenty of games have yet to be released:
There are quite a few games that thousands of gamers want and
have yet to enter/complete development. There are so many to name.
Such games are:
Mother Sequel
Final Fantasy XIV - L
;)
Gran Turismo 6
Sonic Generations
Battlefield 3
The Elder Scrolls V:Skyrim
Duke Nukem Forever
- though my gut tells me it'll be delayed some more or cancelled ;)
"Tales of" Sequels
Call of Duty 5
Obligatory Yearly Sports Games
Bioshock Infinite
Fallout 4
GTA5
inFamous 2
Resident Evil: Operation Raccoon City
Kingdom Hearts 3
Prototype 2
Dynasty Warriors 8
Gazillionth Mario and Zelda installment
Also, bear in mind this list is not necessarily a reflection
of my gaming wishes, just a general list at best(and a few jabs at certain "popular" games).
Pardon me if I left out any games, as I may add to this in the near future, if there even is one. :)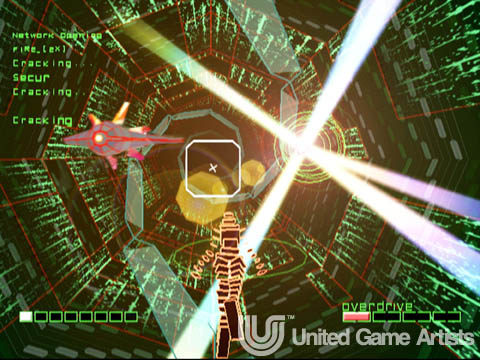 3.
I still need to make my dream games:
OMG! I badly want to hijack a big game developer and force them to make my games!
I'm sick and tired of these companies not developing what I want out of games.
I don't think it's so much to ask when I say "Gimme 3D console version of Pokemon
that plays like the portables", or a sequel to game X (ie. Soul Reaver Sequel,
awesome game adaptations for my favorite tv shows and movies like
Lego LOTR
, etc).
I'm not asking for a game about Turd Farming(which would sell,
just not in the same way or as much as my other ideas would).
*sigh* One of these days...
2.
Jim Sterling is not President yet:
PfffttHA HA HA HA HA HA HA HA HA HA HA HA HA HA HA ha ha ha ha ha ha... ha!
(I had to stick one of these in here. It's like a "I did your mom" joke but 50x better)
BTW, Jim, mom says hi! :)
1.
E3:
Ah yes, the ultimate event for gaming knowledge is only a mere month away.
Those few days when all the juicy bits of gaming meet and show off they're hard work is so close,
I can taste it. My body is ready. Is yours?
Granted, it is being hosted in California. A state which is notoriously prone to earth quakes.
:/
---------------------------------------------------------------------------------------------------------------------
All in all, I'm rooting for more fun times here on our planet
and I'm looking forward to playing games with everyone here on Dtoid.
Whether they be rpg, fps, old school games, or other.
Yes... even Sterling.
;)